The HOW Center

4600 Carneigie Ave.

By Appointment 

Award winning handcrafted jewelry designers

Dr. Mocksheriel Yehudah:

planetmocksheriel.com

mocksheriel@finelikeme.com

El'Aneet:

elaneet.com

elaneet@finelikeme.com

  Please stay close to us by joining: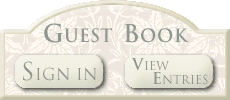 Award Winning Handcrafted Jewelry Designers

For personal consultations or a jewery party please sign our guest book below:

To Our Valued Clients 

The Staff of Fine Like ME Thanks You for your contunued support.  As artists, we have determined to convey our love of art via the medium of wearable jewelry. 

Every item is a manifestation of our potential as mini-creators in the image of the almighty Creator.

By supporting us with your purchase, you demonstrate your intent to pass on to our next generation, a legacy of inspired expression where genius is born.